Farnham Beerex
Thursday 18 – Saturday 20 April 2024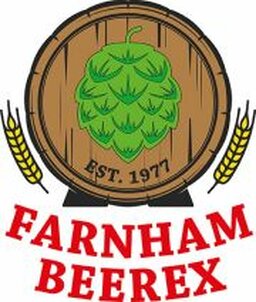 The sale of tickets for 46th Farnham Beerex are now on sale, again with an early bird offer until 28th January. They can be purchased here
Session times for 2024 are confirmed, as in 2023 they will be 6.00pm - 11.00pm for the three evening sessions and 11.00am - 3.00pm for the Friday and Saturday lunchtime sessions.
Live music at each session, except Friday lunchtime, with tickets giving entry to Beerex, the entertainment and a souvenir programme. A commemorative glass is also available to purchase.
Farnham Maltings provide food at all sessions. The minimum age for entry is 18 years.
Latest details about Beerex can be found here