Champion Beer of Britain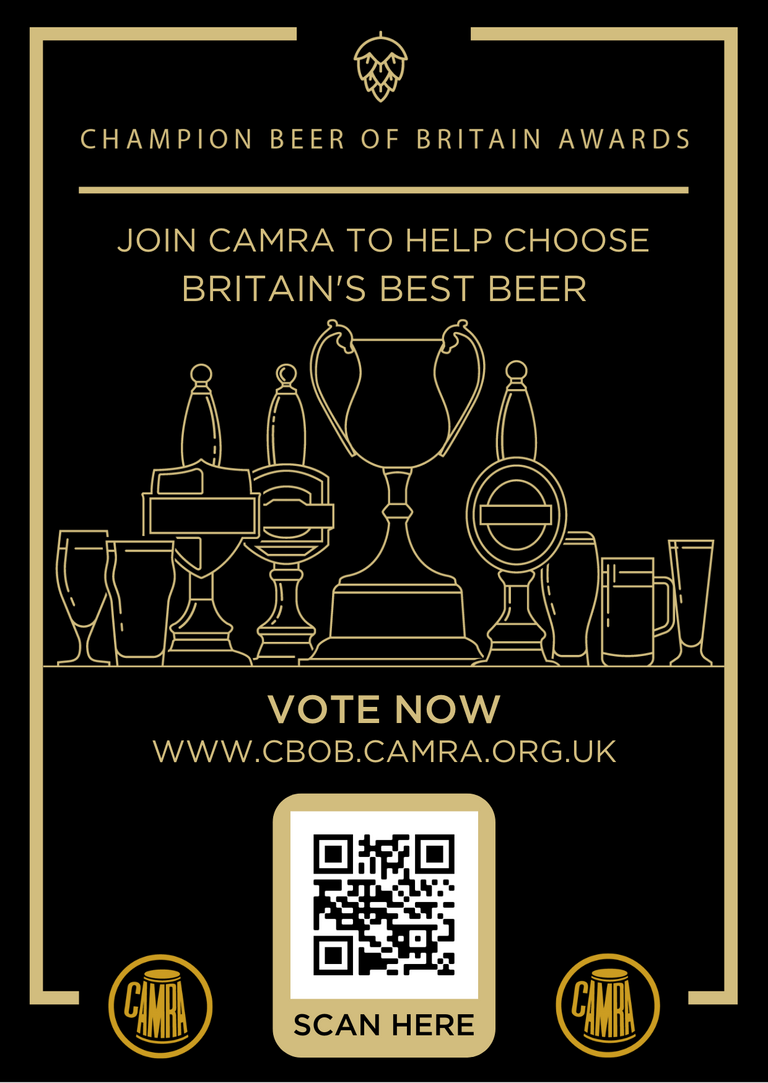 It's that time of year again when we ask local CAMRA members to select the beers they would like to see go forward for the national Champion Beer of Britain competition. This represents the first part of a 3-round contest, but it all starts with our members, who after all are probably members because they like drinking real ale.
The voting process is now open and you have until 1st November to make your nominations at:
There is plenty of information here and an easy step to step guide how to vote. Everyone is able to choose to vote for any eligible beers and can nominate up to five beers in each of the categories, though there is no requirement to vote for all five beers in each category, you can vote for less beers as you wish.
You need to be CAMRA member to take part, but can join at https://join.camra.org.uk.