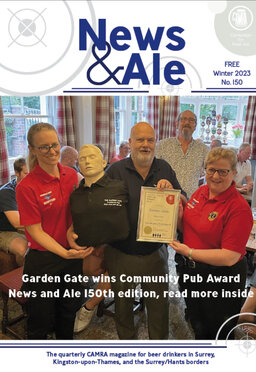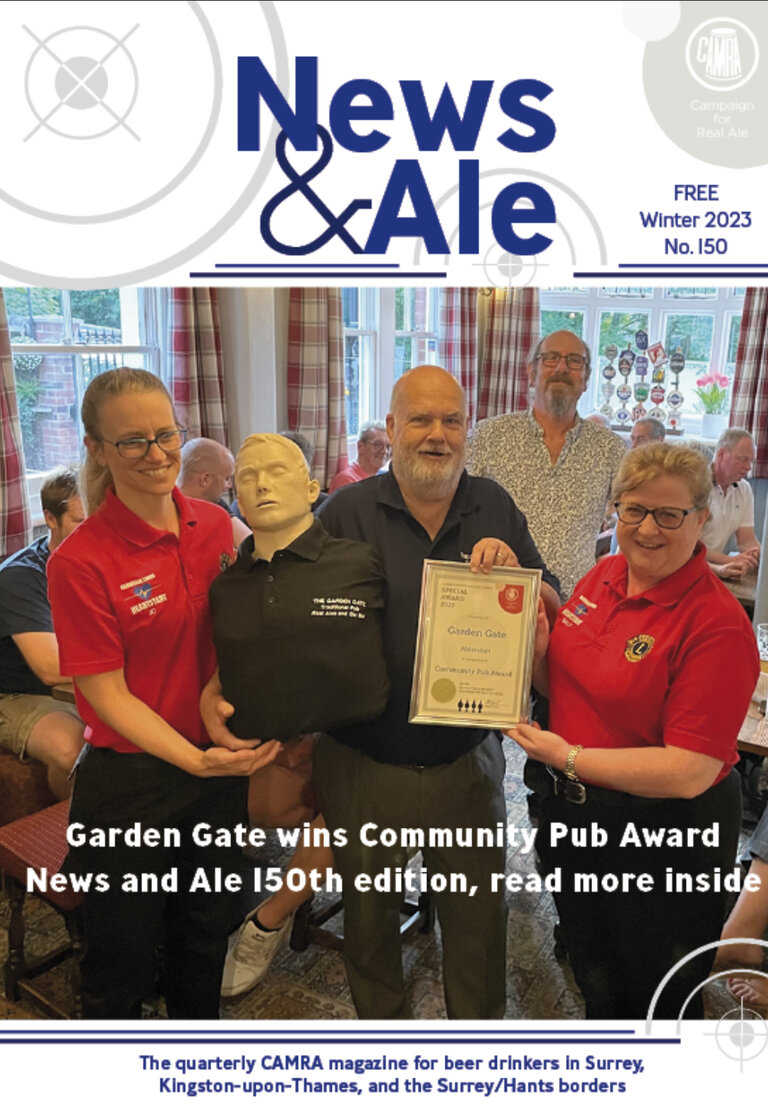 News and Ale
News and Ale is the magazine of the Surrey/Hants Borders branch. Print editions are distributed to pubs in Surrey and north east Hampshire three to four times a year.
Click this box for the latest articles and a PDF of the paper edition.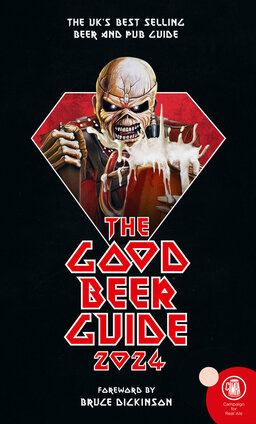 Good Beer Guide 2024
The 51st edition of the GBG is now on sale. Order your copy direct from CAMRA.
The Guide is also available as a Web App and an iOS App.
Members can buy the Guide at the special price of £12 at any Branch event during October.
Farnham Beerex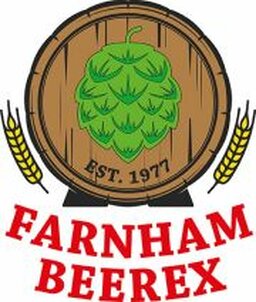 46th Farnham Beerex
The next Farnham Beerex is Thursday 18 – Saturday 20 April 2024
Tickets are expected to go on sale around 8th December with an early bird offer for a limited time.
Click this box for details.
National Beer Scoring Scheme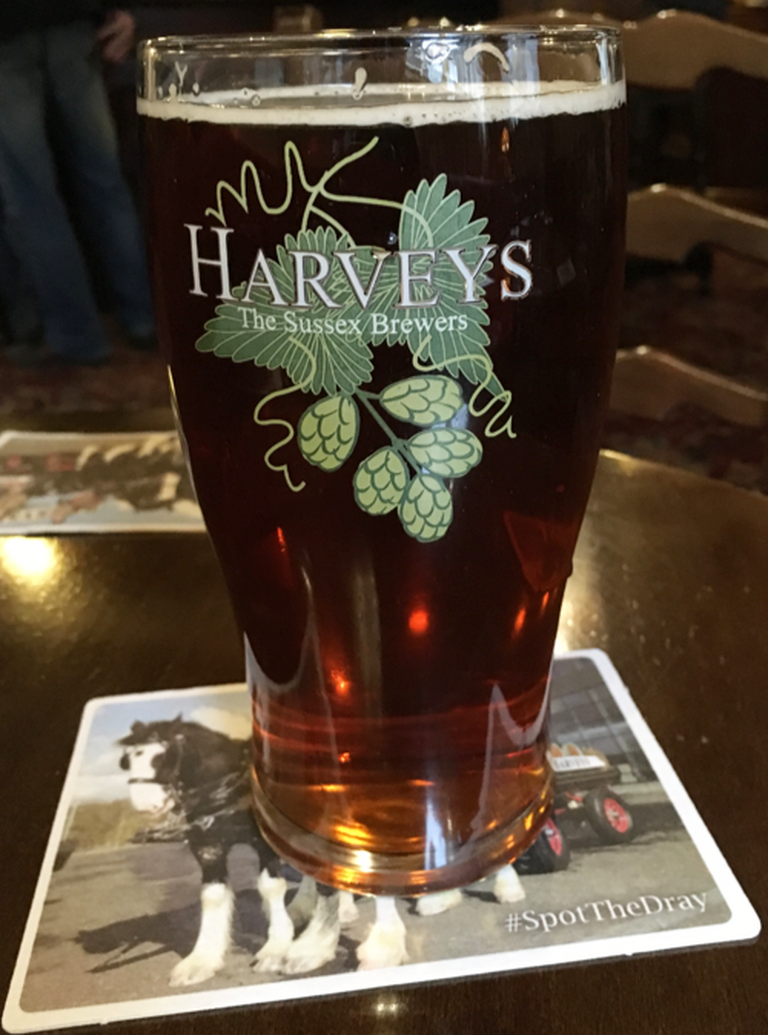 National Beer Scoring Scheme
The NBSS is one of the corner stones of our GBG selection process.
Click hear to learn how you can take part, and stand a chance of winning a prize at the same time.